LOCAL SEO FOR LOCAL COMPANIES
More exposure. More customers. More milestones to celebrate. No matter the goal, our SEO company can help you achieve it.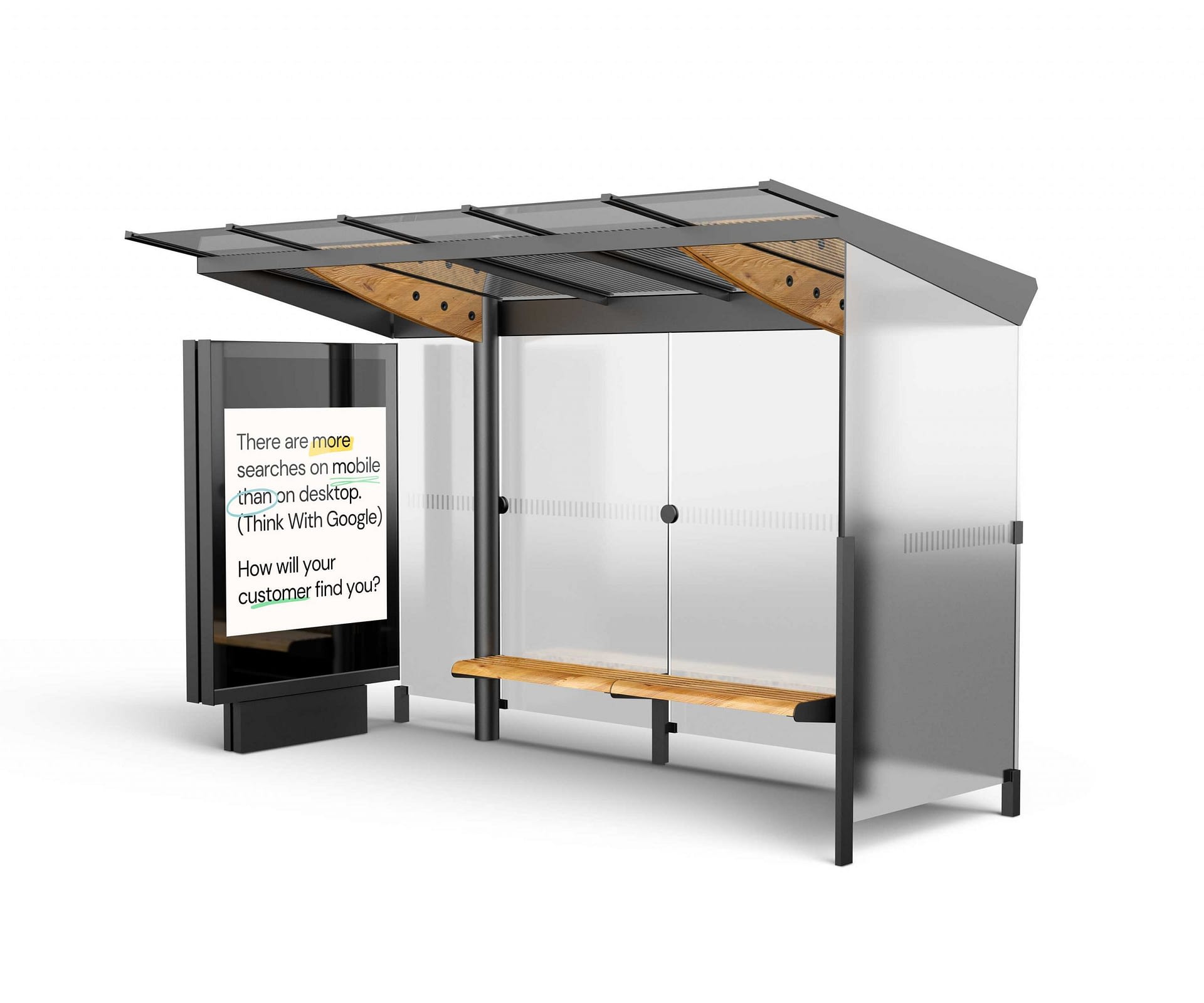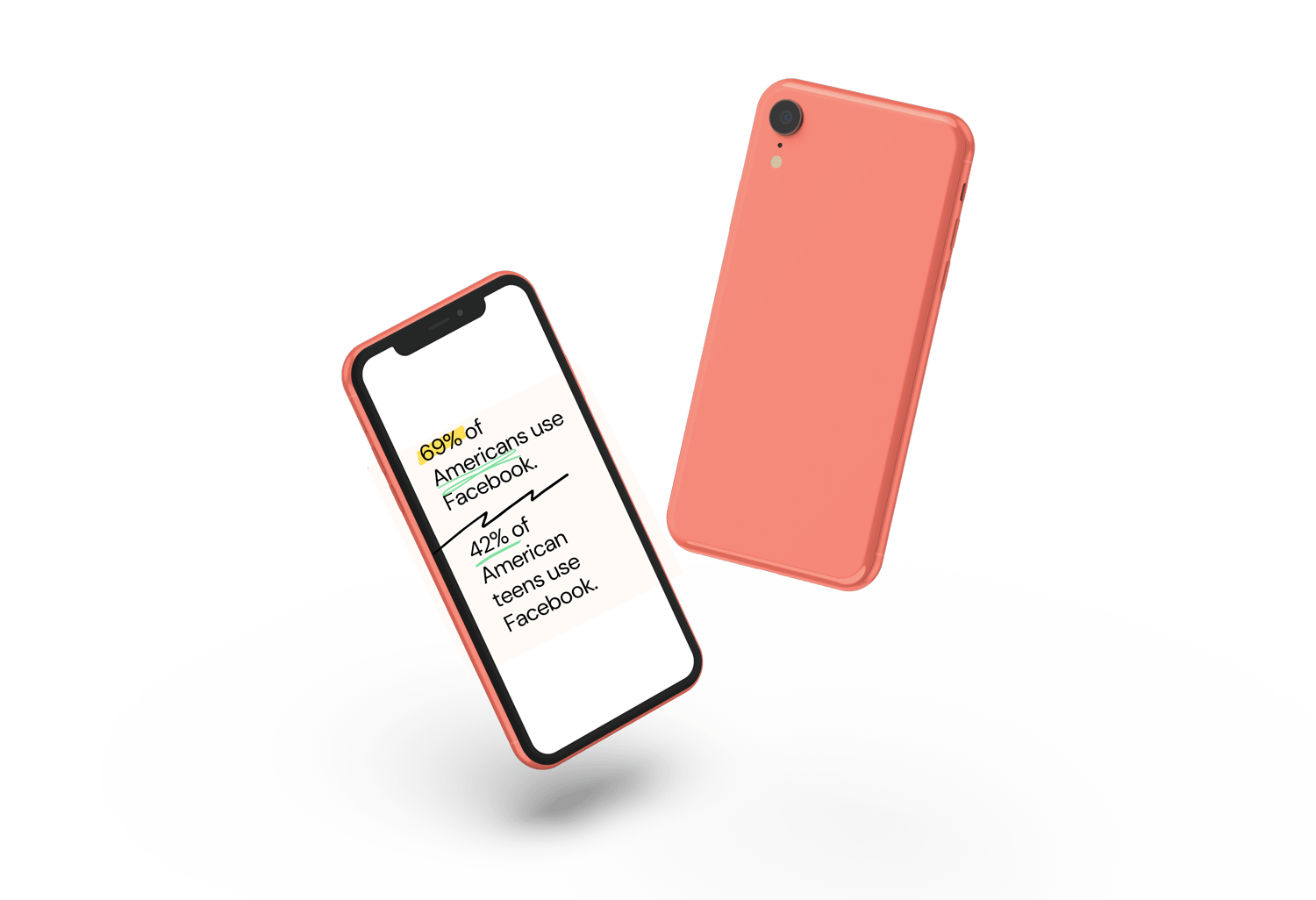 LOCAL SEO WHAT IS IT?
SEO stands for Search Engine Optimization. Local SEO is a digital marketing strategy that improves your site to show up for relevant online searches locally. When you have greater online visibility and rankings than your competitors, this can help you win customers and improve your bottom line.
Free Consultation
A complete walkthrough of the process from start to finish. If you can dream it, we can design it or we can dream it for you.
The Simple Truth About SEO
Even if you hate it, SEO is something you need. There's just no way around it in today's digital age. Why?
Check out the stats:
SEO leads have a 14.6% close rate compared to a 1.7% close rate for outbound leads (radio/TV ads, direct mail, etc.)
Number of Searches Daily (Billions)
More Traffic Than Social Media
Never Scroll Past 1st Page
Can SEO help you?
Answer these questions and if sounds like you we have a solution for you
You worry about not getting enough leads or sales
You can't find your website on Google
Your competition is fierce
You've tried SEO before and it didn't work
You're spending too much on ads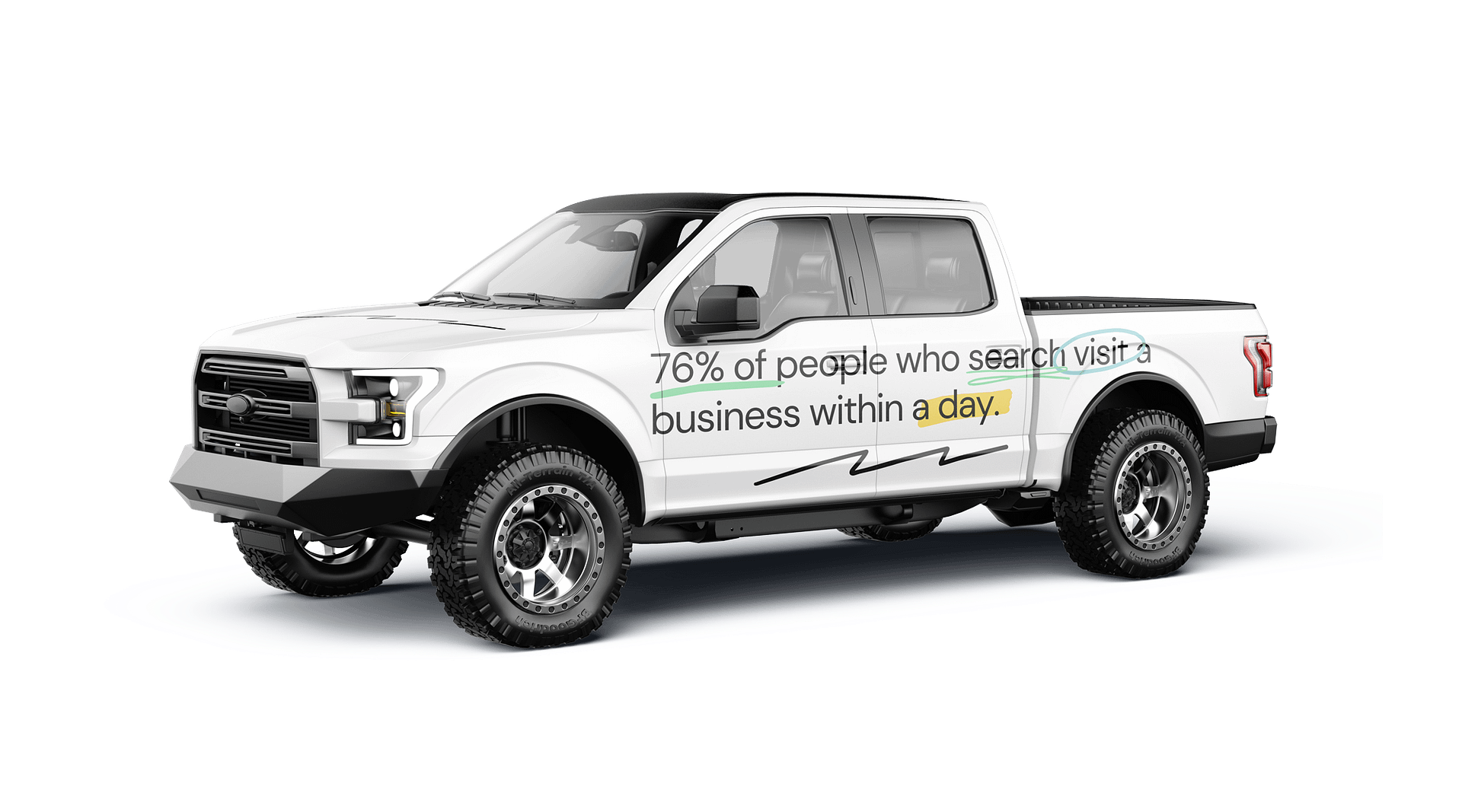 Our Internet Marketing & SEO Process
Over 10 years of refined processes. We know what works and want to help you get to the next stage
Research & Analysis:
Good SEO starts with extensive research and analysis. Our specialists invest time and effort during this critical phase to design customized growth strategies.
180-point site audit
Building a robust foundation to your SEO strategy requires a 180-point site audit. With access to tools like Screaming Frog and Ahrefs, our specialists will carry out an extensive site audit and provide a comprehensive report that includes critical errors and areas of opportunity.
Mobile audit
A site that isn't mobile friendly won't appeal to search engines or your audience. Not to mention, you'll miss out on more than half of online traffic worldwide (Statista).
Keyword research & strategy
What are the keywords you're currently ranking for? What about your competitors? How can you better utilize keywords to your advantage? Using tools like SEMRush, our team will identify areas to fine-tune and put together a keyword strategy layered with search intent. That way, you'll start showing up for key phrases/queries your target audience is searching for.
Competitive Gap Analysis
Where do you stand against other businesses in your industry? What do you need to do to gain a competitive advantage? By conducting an extensive competitor analysis, we'll look at key factors, like backlinks, domain age, and page speed, to help you get ahead.
Technical SEO:
There is a lot of technicality involved with SEO than can make your head spin. Checkout our process.
Site structure
Google takes the user experience very seriously, which is why our SEO specialists invest time to ensure your site structure is looking solid. We'll look at your URL structures, index and content pages, and more to verify all aspects of your site follow a logical flow. It will make both search engines and your users very happy.
Site clean up
Your site might look pretty on the outside, but this isn't always the case on the inside, which might explain those low traffic and conversion rates. We'll take a deep dive into the backend of your site to identify areas that need massaging and areas that might just need a complete makeover. This may involve implementing code, robots.txt files, and HTTP authentication.
Technical site fixes
XML sitemaps, canonicalizations, improper redirects, the list goes on…There are numerous site components that need careful attention when it comes to maximizing your SEO results. We'll start with the low-hanging fruits and work our way up to smooth out more advanced issues across your site. And don't worry, our team will keep you updated on all changes and help you understand SEO along the way.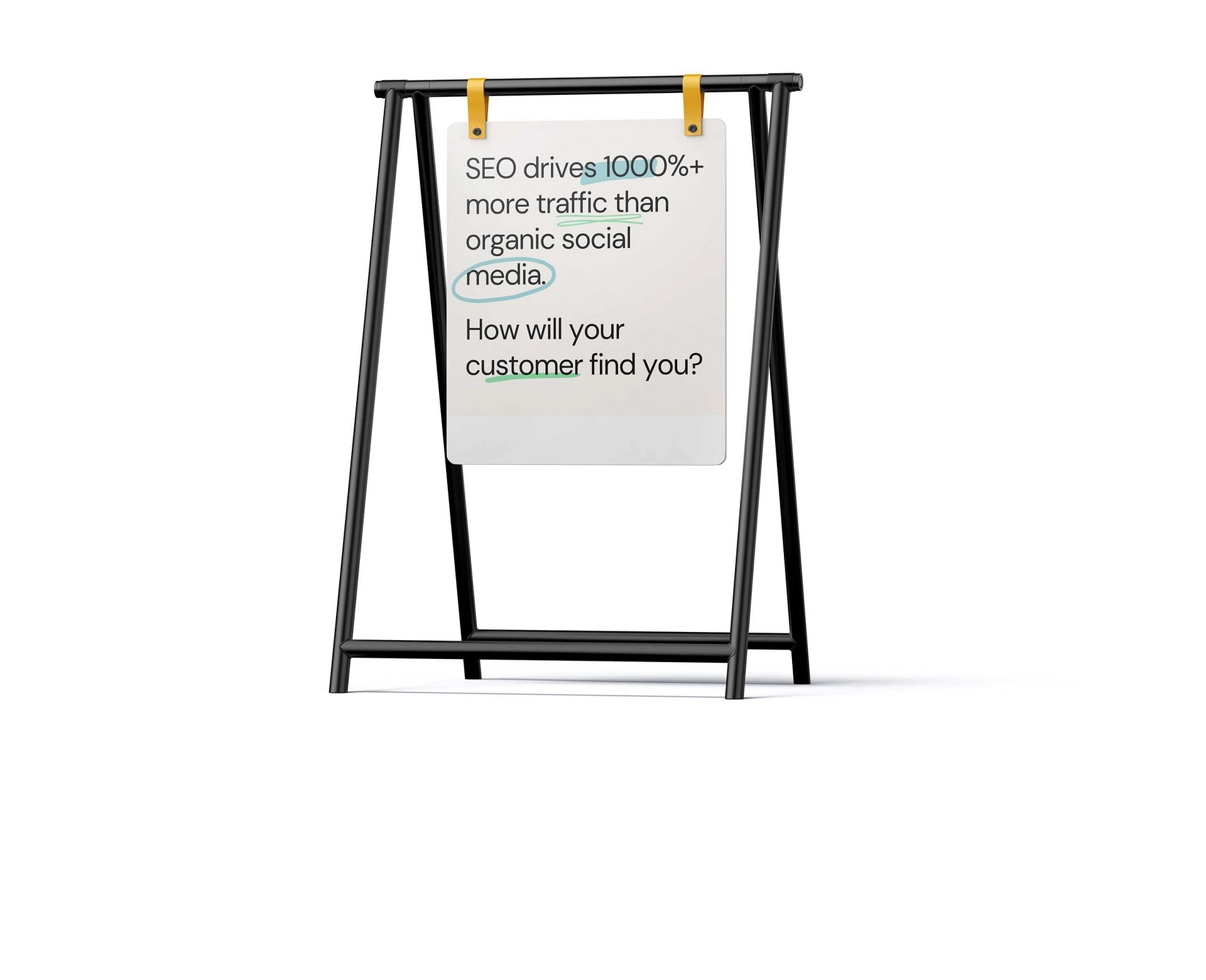 Metadata health
How are your meta-titles and meta-descriptions looking on the search results pages? Search engines rely heavily on metadata to determine your site and content's relevance and ranking. Our SEO and content team will make sure your metadata follows SEO best practices and aligns with your target audience's objectives. This will help your content rank better for a given keyword and entice people to click on your site.
Site speed
40% of people leave sites that take more than 3 seconds to load (Kissmetrics). How long is your site taking? With tools like Google's PageSpeed Insights and GTmetrix, Organic Searches has a site speed audit process ready to go to amplify your rankings and simmer down those bounce rates.
Local SEO
72% of people who do a local search, visit a business within 5 miles (Hubspot). If you have a storefront or provide local services, our SEO team ensures you're seen by the right people at the right time.
Google My Business (GMB) audit
Our SEO specialists will build and refine your GMB page to confirm your business listing is up-to-date (address, phone, hours of operation, etc.) and stands out for relevant local searches.
Apple Maps audit
We'll optimize your Apple Maps listing, so your prospects can find and locate your business while they're on the road.
Bing Places audit
We don't stop until we've made ALL our rounds. From incorporating the right URLs to selecting the right business categories, our SEO team will build and enhance your Bing Places listing as well.
Link Building
Before your content can rank, it needs links. A strong link-building strategy is one of the top 2 criteria considered in Google's ranking factors.
Internal links
Which pages of your site carry the highest page authority? Do you have pages that link to them? Are there any links pointing to 404 error pages? Our SEO specialists will dive into these critical areas and build an internal linking strategy, backed by strong anchor texts and search intent. The goal is to pass authority from one page to another and guide your visitors to your most valuable pages.
External links/backlinks
When credible websites link to you, this tells search engines you have authority in your industry and helps boost your visibility. Using tools like Ahrefs and SEMrush, we'll fine tune your backlink profile and analyze your competitors' links. We'll also go the extra mile and research potential sites that can link to your business and level up your backlink game.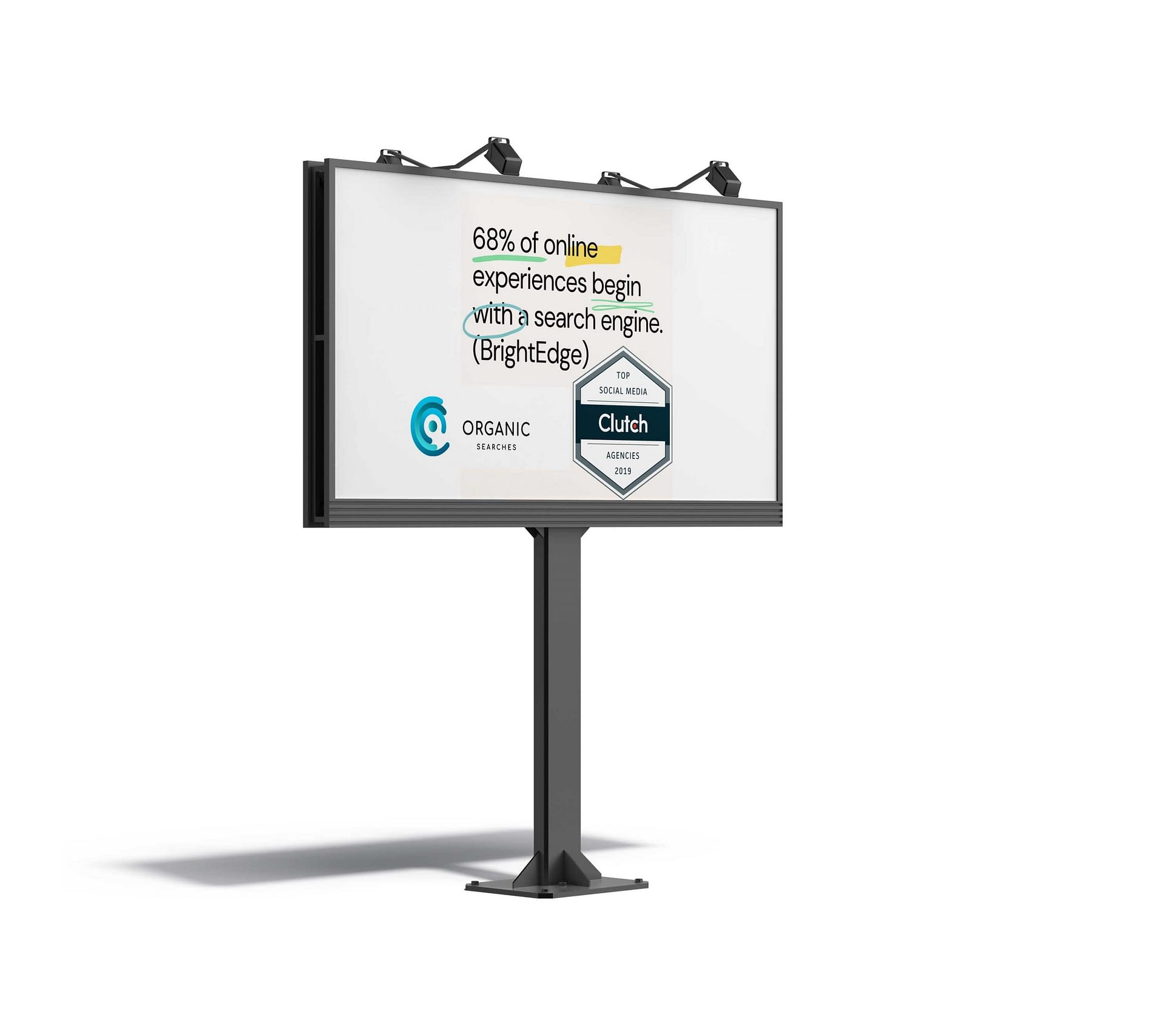 A Local Marketing Firm for Start-Ups and Ecommerce
Want to reach the 115 million people using voice assistants each month?
If you're not getting enough clicks on your ads, we can help. Our team of experts know how to optimize your site for better performance using machine learning and artificial intelligence to get you better results.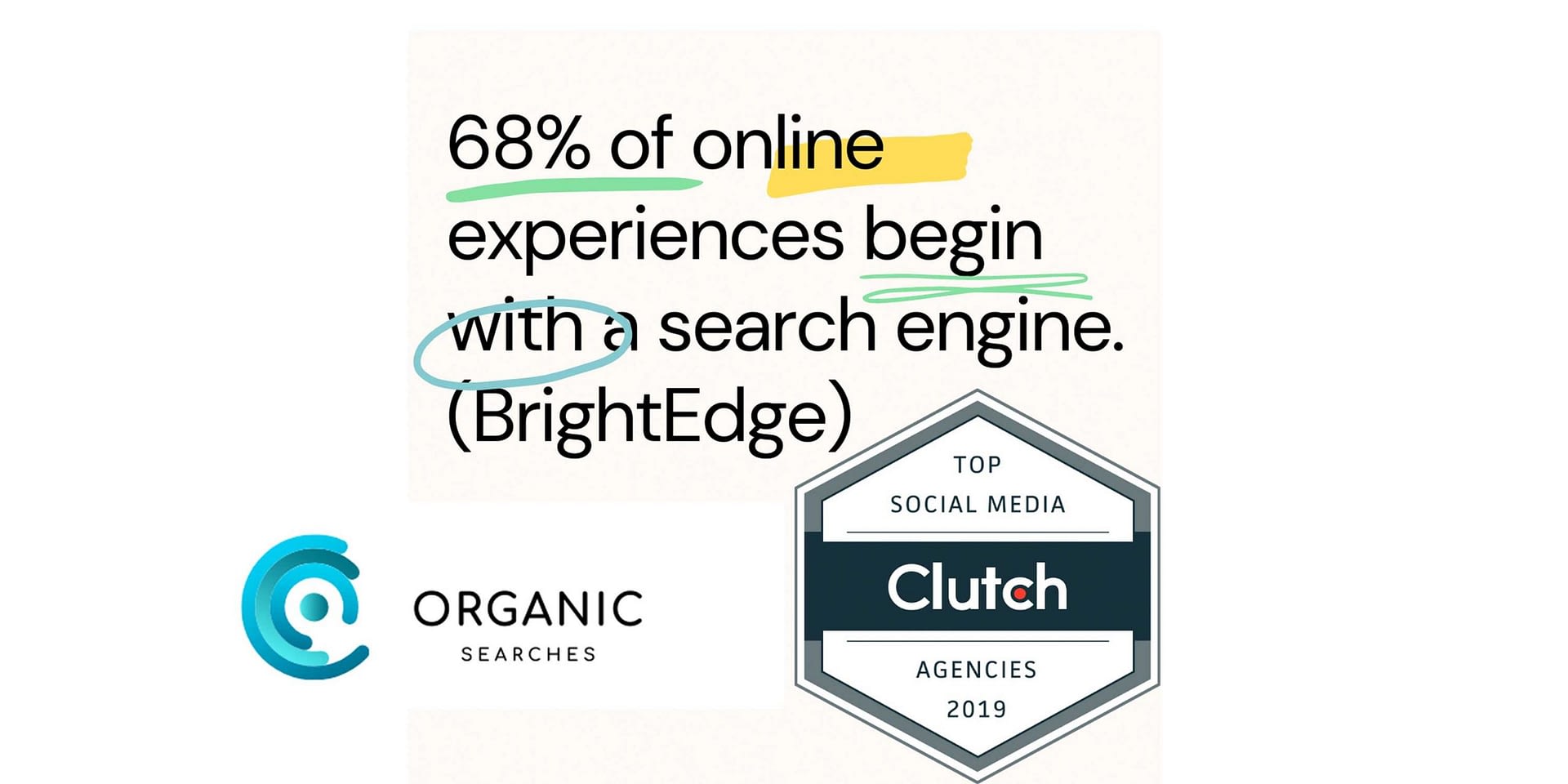 Chicago SEO Agency Marketing Firm for Start-Ups and Ecommerce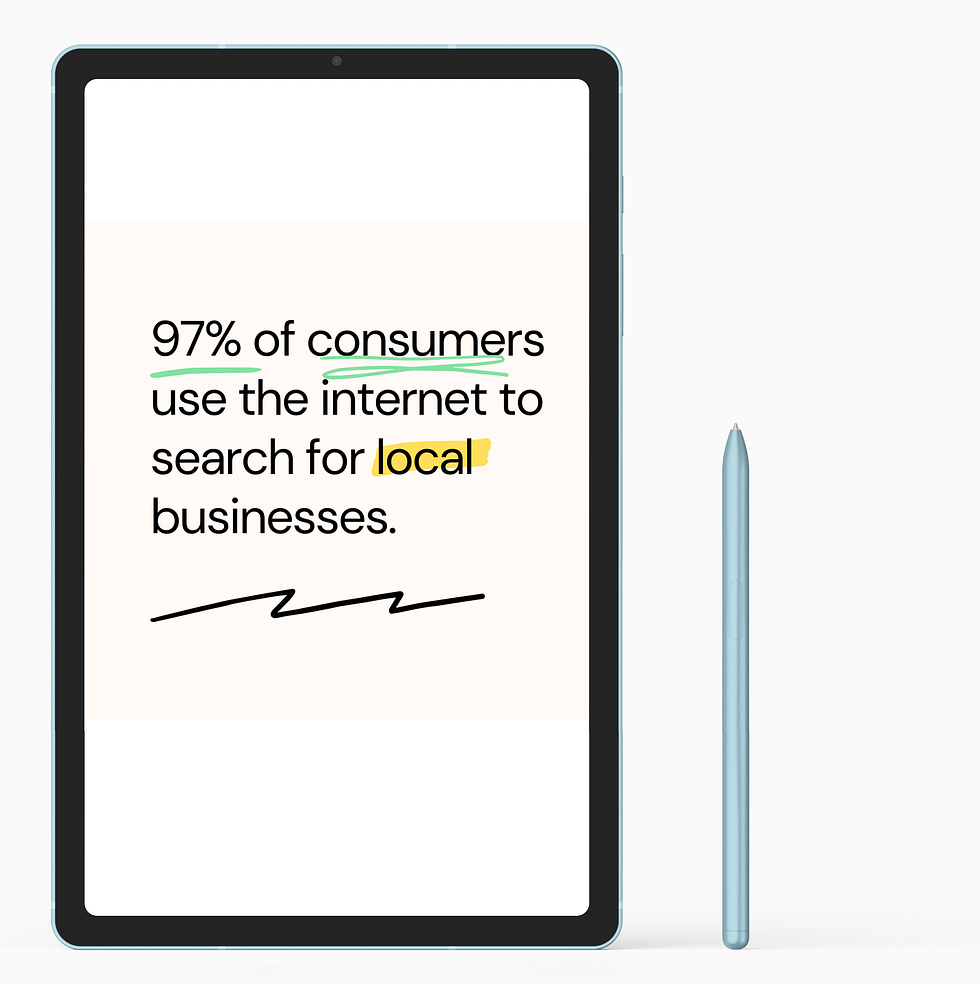 Our Latest Projects
Want to see how we take ordinary to extraordinary? Click below to learn more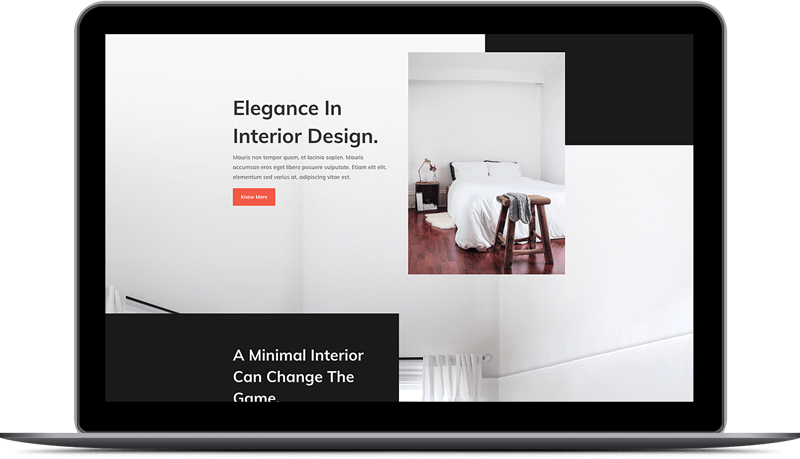 Lean Houses
From Nowhere to 1st Page and beyond
All Case Studies
Learn more about all of our case studies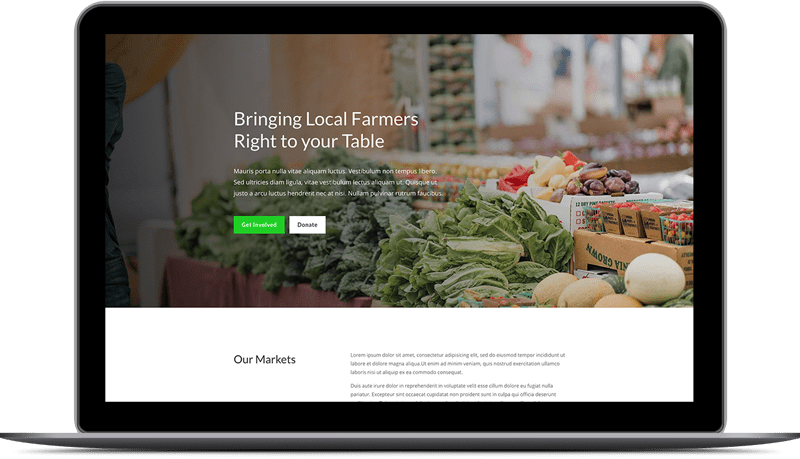 ISAC
30 days to 160% increase in leads
FAQ SEO and PPC
Are you wondering about the ins and outs of SEO and PPC? In this blog post, we'll explore what these concepts are, how they work, and how they can help you. We'll talk about some common misconceptions around SEO and PPC and answer any questions you might have.
Differences between SEO and PPC
This article includes what is seo, what is ppc, why you should use them in your marketing strategy, and how they work. The article tells you what each term means, that seo is focused on rankings while ppc is focused on conversions.
Seo helps to rank well for your chosen keywords while ppc ads are usually shown after someone has already searched for something specific.
Should you use both SEO and PPC?
It's hard to come up with an answer because it really depends on what you're trying to accomplish. I would say if you have time and money for both, then use them. If you don't have time for both, focus on one or do something else.
What are the benefits of using PPC?
PPC ads will send more targeted traffic to your website, because you are targeting people who are searching for what you have to offer. You will see higher conversion rates with ppc campaigns because you are only targeting people who are in-market for your services.
How do I get started with PPC?
PPC or pay-per-click is just one component in digital marketing strategy. A good place to start when you're ready to dive into learning more about PPC is by starting with Google Adwords, and that's because it's an easy way to set up your very first campaign, with just five minutes of research, knowledge about your products or services, and understanding of keywords.
Some examples of great landing pages for e-commerce stores
With more than 1 billion websites on the internet, it can be tough to draw attention to your online store. A well-designed landing page can help you get one step closer to achieving your goal, which is why these are necessary for those looking to increase their traffic.
Some examples of great landing pages are: Wirecutter's, REI's, Nordstrom's. The key element that makes them great? They all include an image or video that's at eye level with visitors viewing their site from computer monitors. This creates an easy browsing experience and an opportunity to sell high quality products or services by including benefits within their text.
Do you have any other locations?
Yes we have one in Detroit click here
Wherever you are in your seller journey, we can help.
Looking to power up your Amazon listing with more sales using SEO and PPC?
Boost Your ROI with an Optimized Marketing Campaign
Free Consultation
Are you looking to improve your SERPs rankings, increase traffic to your website, and amplify conversion rates? Then, reach out to Organic Searches to get an optimized, engaging, and search-engine-friendly website today!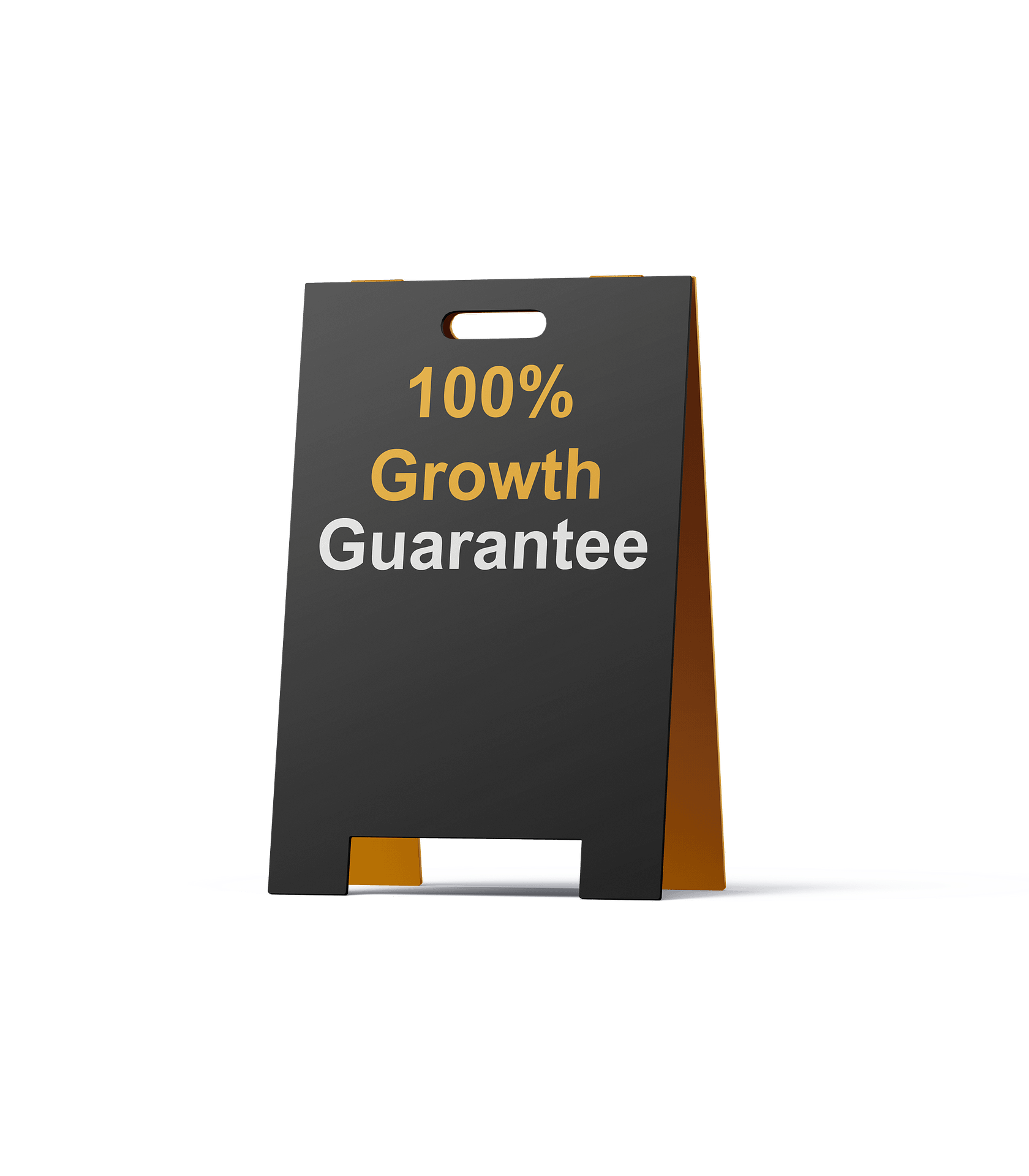 Our Growth Guarantee
We want our customers to grow that's why were in business. We understand the digital marketing landscape and it can get complicated and messy.
In a nutshell: We'll help you increase sales or your money back.
500 N Lakeshore Dr. #720
Chicago
,
IL
60611
Monday, Tuesday, Wednesday, Thursday, Friday, Saturday, Sunday
09:00 – 17:00